Shot Mallard Duck Receives Vital Surgury
Whilst some heartless, selfish people take joy in shooting animals and inflicting death and suffering, we go to painstaking efforts to reduce suffering and save lives. This male mallard is one such example, can you please help us raise £2,000 to pay for his treatment and surgery? So far he's had two operations and now requires further surgery in a few weeks time.
We have taken a few calls about this chap, his beak was stuck wide open, he could hardly eat, he was not able to eat and therefore starving, but whilst he evaded capture we could not help. After days of not being able to eat, he became too weak and he was caught.
Our amazing vets Vets4Pets Eastwood admitted him straight away, X-rays revealed a large shot pellet lodged in his head breaking his jaw bone, the pellet was removed. He was too weak for further surgery and returned back into our care where he was tube fed and administered pain relief. It wasn't long before he was then eating, albeit in a fashion.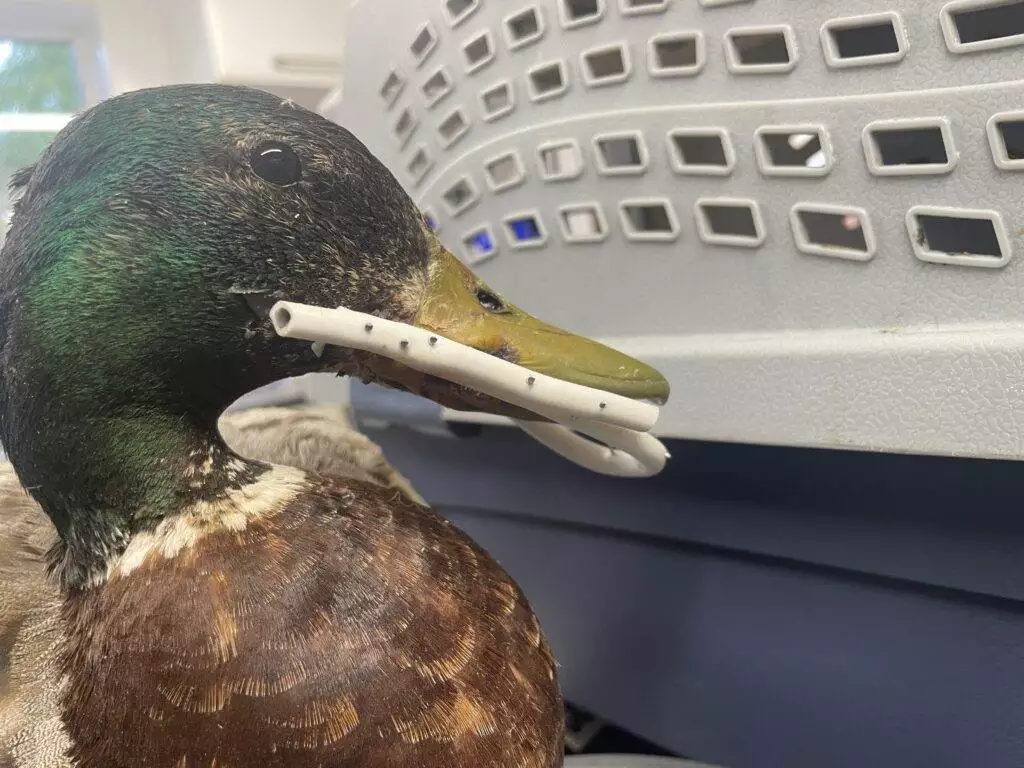 Two days later he was back for a second operation, to set and pin his jaw bone. He's back with us and doing amazingly well, eating and drinking and receiving ongoing medication.
He now has many weeks of recuperations with us before his third operation to remove the pins holding his jaw bone in place, we are really hoping that this amazing surgery works and he heals well enough to eat efficiently enough to be eventually released.